Dave started foundation lacrosse in 2016 to help fill in the gap in goalie-specific coaching and resources in 2016. as a player, Dave was a High school All-American, state champion and 3x All-league goalie at Kenyon College (oh).
Since graduating in 2009, dave coached at Ursinus College (2009-2016) and is now the goalie coach at the university of pennsylvania (2017-present). In 2019, Penn's goalie, Reed Junkin, was named a 3rd team All-American, 1st team all-ivy, and Ivy League tournament most outstanding player on the way to an ncaa quarterfinal appearance.
additionally, dave is the director of coaching for Bill pilat's the goalies school, works closely with a number of club and youth organizations, and is currently the GM for headstrong quakers lacrosse club.
Dave lives in havertown, pa with his wife julia, baby girl evie and their dog, abe.
Brian Neff (Ursinus/Lizards)
Brian was a hs All-american from ephrata hs in lancaster, pa before heading to Ursinus College for his college years.
at ursinus, brian was a 3x all-american, centennial conference player of the year, and holds the single season and career records for saves, save % and goals against.
after graduating, brian was selected by the New York lizards in the mll supplemental draft.
brian works with our goalies at foundation lacrosse as well as being the goalie coach for the nxt lacrosse club.
brian currently lives in manyunk, PA and works his "real job" at price-waterhouse-cooper in philadelphia.
Nick is currently a senior goalie at Ursinus College, as well as coaching the 2020 and 2023 teams for the headstrong quakers lacrosse club.
Nick has been coaching with foundation lacrosse since before it was officially founded, and despite his age is one of the best coaches around with 4 years of experience coaching 20+ clinics/events a year.
nick is always a player-favorite, and will be heading into the college coaching ranks upon graduation in may 2019!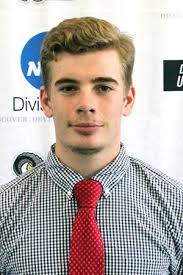 Corey Shaffer (Ursinus College)
Corey is currently the lead assistant at top 10 Division III Ursinus College where he is the defensive coordinator and goalie coach. corey is a former goalie and mcdaniel college grad who's been coaching at the college level since graduating 4 years ago and just finished his first season at ursinus after his time at delaware valley university.
Corey has been coaching with us since we got started, and brings a ton of knowledge and experience with him!
Dustin Keen (Saint Joe's)
Dustin is a 2015 SAint Joe's Grad, where he was a 3-year starting goalie for the hawks. Dustin graduated as the Saint Joe's career and single-season leader in Goals against average and 6th in career Save %.
Prior to his time at Saint Joe's, dustin was a 4x All-conference goalie, 2x player of the year and all american at downingtown West hs.
dustin currently lives in downingtown, pa and coaches goalies of all ages, specializing in Youth/HS girls!
Logan currently coaches the d and goalies at widener university, and has been coaching goalies since 2012 at the college level, having previously worked at Ursinus College.
logan is a 2011 ursinus grad, leaving as a 1st-team all-Centennial player, one of the best defenders to come through ursinus and a 2-time captain of the team.
Logan has been working with foundation lacrosse since the start, and is also currently coaching the 2022 team for the headstrong quakers lacrosse club.